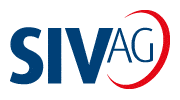 The SIV AG is an IT solution provider for companies in the energy and water industry and is based in Roggentin near Rostock on the Baltic Sea. More than 300 employees ensure that the requirements of municipal utilities, network operators, special-purpose associations, regional suppliers, etc. are translated into perfectly functioning solutions with the customized IT industry solution kVASy®.
The latest version includes the "Customer Communication" module, which covers all facets of customer correspondence, automatically generates the right documents and outputs them to the preferred channels according to the customer's needs. Behind this is nothing other than the seamlessly integrated Customer Communication Management of the Series M/, which with M/TEXT CS and M/OMS covers the entire process chain from document creation to output management.
Any questions? We'll call you back!